Join Jolein van Weperen for this one hour, international Pet Professional Guild, webinar on the use and application of different types of training mechanics. Jolein will discuss a wide and diverse selection of methods that are designed for you to use in your every day life. Methods that are fun and focus on the skill of self control for both you and your dog. Jolein will teach you that the level of self control your dog has will depend on the self control you exhibit.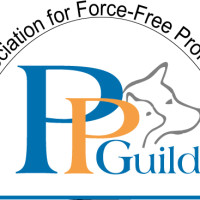 Webinar Objectives:
– What is Impulse Control?
– How to implement Impulse control in the training session
– Using Play as a reward
– Teaching your dog that  hands give and don't take
– The hand cue system
– Make impulse control a way of life
Click here to Register at the PPG.
| Samenvatting: | |
| --- | --- |
| Datum: | zaterdag 12 maart 2016 |
| Tijd: | 11:00 AM - 12:00 PM (EST) = 17 uur Amsterdam |
| Locatie: |  PC |
| Taal: | Engels |
| Aanmelden | Bij de PPG (click hier) |
| Kosten: | $ 25.- (USD) |